By Samantha Yadron, Aug. 29,2017 – 
Four billion people—more than half the world's population—face severe water scarcity for drinking, crops, sanitary needs and other uses during part of each year.
As climate change accelerates this problem, cross-disciplinary researchers and policymakers met at the Household Water Insecurity Experiences (HWISE) conference at Northwestern University this August. Northwestern anthropologist Sera Young organized the conference in conjunction with the university's Institute for Policy Research and Center for Water Insecurity to rethink traditional ways of measuring water insecurity.
These scholars from research centers around the world made the threat clear. The concept of water insecurity constitutes more than mere scarcity – in addition to the quantity of water, factors such as quality, cost, access, conflict and politics, and extreme weather patterns can determine whether a person drinks enough water a day.
Then consider the social and psychological perception. Kelly Chapman, of the University of Florida, conducts her research in Haiti. She noted that people don't drink enough water there because it is believed to be dangerous.
"In the U.S., if your friend has a hangover, the response is to tell them to drink water. In Haiti, they'd look at you like you were crazy and say, 'Why would you give me such terrible advice?'" Clinicians reported average water consumption in Haiti, regardless of the availability of safe water, at about 8 ounces a day, consumption levels that can lead to dehydration, she said.
Refugees in Lebanon demonstrate just the opposite behavior. "People know that their water is not safe, but it is their only option. So, asking, 'Will you drink the water or not?' won't capture the problem," said Zeina Jamaluddine, of the American University in Beirut. Lebanese refugees come to assume immunity from water-borne illnesses, whether this is scientifically valid or not, or they understand the risks but are living in places where they are forced to ignore them, Jamaluddine said.
An overabundance of water is also a worldwide threat. Asher Rosinger, of Pennsylvania State University, was researching in Bolivia when a 500-year flood devastated the Amazon region, showing how water insecurity is much more complex than issues of scarcity. "This flood happened and it really opened my eyes," Rosinger said. "An overabundance of dirty water can kill your crops. You can lose important documents and things in your home. There can be loss of life." And people ponder, "Are we going to have another severe flood? How is this long-term going to affect our water supply? Is it going to make us sick?"
Climate change is intensifying extreme weather events such as this one and increases the likelihood of more frequent flooding.
Let's bring this home for a moment. The lead contamination of water in Flint, Michigan, was a U.S. example of the crises half the global population regularly encounters.  That includes perceiving that the water pouring from your faucet is contaminated, the lack of ability to shower, clean, or cook, mistrust of government-provided water supplies, spending tight incomes on bottled or high-cost water, and short-term and long-term health consequences of drinking unsafe water because you have no other choice.
While the psychological and public health effects of water contamination in Flint reflected the current state of water insecurity in many developing countries, the level of knowledge and subsequent response was far different. Flint will continue to face residual consequences of the lead contamination crisis long-term, but the activism of Flint residents along with the reporting done by local and eventually national publications and the intervention of experts brought about widespread responsive measures to curb more damage.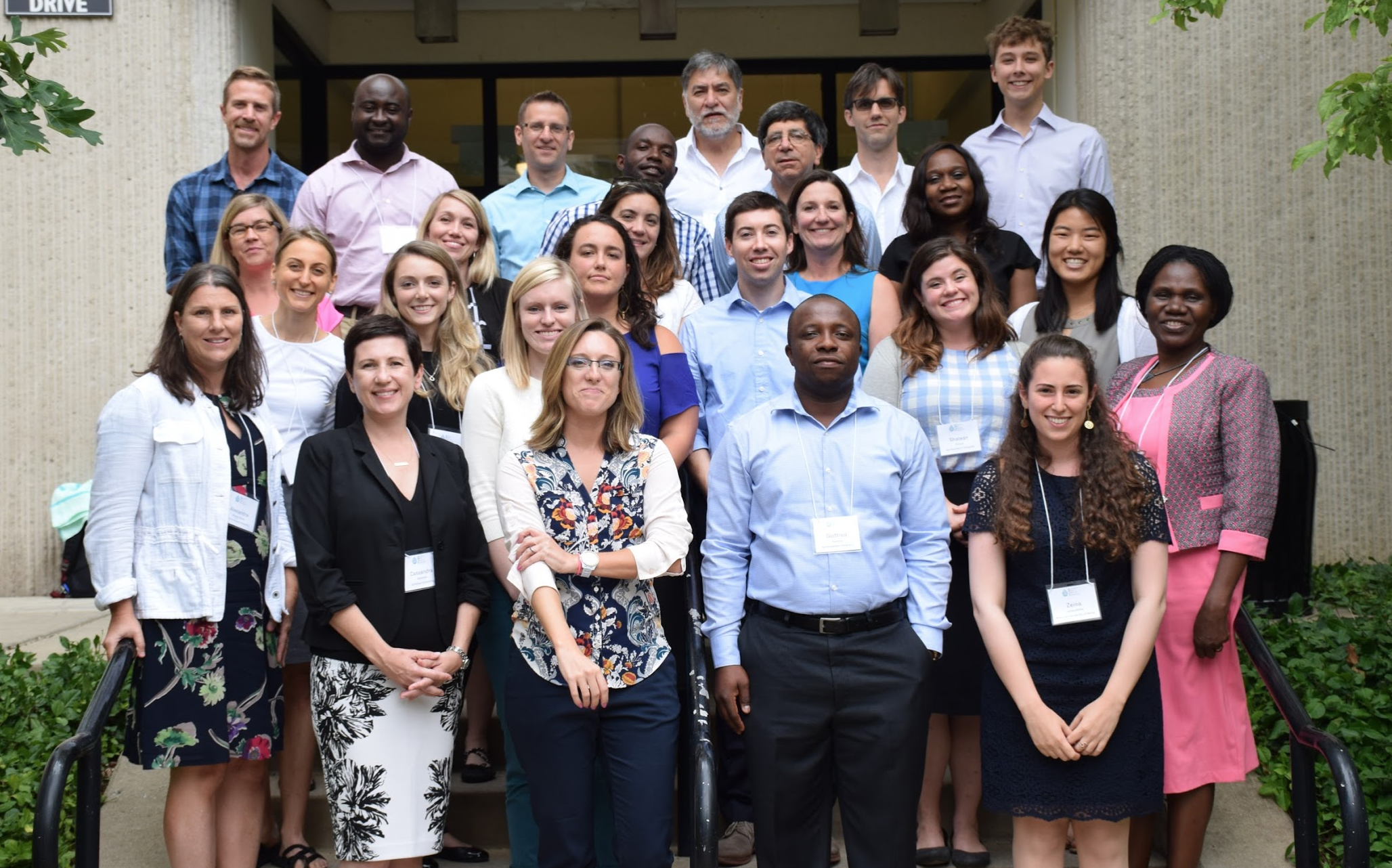 Globally, similar crises yield no such coverage or measures. According to the researchers at the HWISE conference, this lack of attention and effective policy measures are consequences of an overly broad research focus that measures water quantity in comparison to a country's population.
"Traditional approaches are completely insufficient to the task or to even start framing the problem" of water insecurity, said Alexandra Brewis Slade, of Arizona State University. The country-based research potentially ignores more minute discrepancies in what contributes to and results from water scarcity, such as rural versus urban settings or cultural differences.
"I think the household-level experience of getting and consuming water has gotten far less attention, but it is important for policymakers to understand," said Kenneth Maes, who has conducted research on water scarcity in northern rural Ethiopia. In Ethiopia, conflict resulted from water scarcity and the impact ranged from the household to the international level, according to Maes, of Oregon State University. "Interpersonal conflict was a dominant theme in what women talked about when asked about problems with water;" but the "international [threat] gets more attention," Maes said.
Michael Tiboris, a Global Water Fellow at the Chicago Council on Global Affairs, agrees that there is "a gap between the current material" on water scarcity "and policy creation" to address it.
"What we know about water insecurity is drawn from very broad, country-based research," Tiboris said. However, broad measures fail to "tell us about how people experience inadequate supply at the household level" and make it easy to overlook the most basic instances of water insecurity, he said. "It's not all about quantity. Historically we have thought about it within supply and demand, so responses have been big funding projects," Tiboris said. "If we learn at the household level, we could learn that the solutions are a lot simpler. The solution might be to build water distribution infrastructure; if the water is too costly, it might be to build their income, too. Hopefully, with this research, we can learn what the on-the-ground situation is like."
See related story: Assessing Water Shortages – Health, Crops and Global Economies at Stake
PHOTO AT TOP: A woman collects water in Kenya where an anthropologist interviewed women as they collected water and engaged in daily water-use activities. The women expressed concern about the water quality. Researchers are stressing the need to measure and respond to water insecurity problems at the household level. (Shalean Collins/Northwestern University)