By Laura Zomosa –
"You have reached Sawyer Elementary School. Para español, oprima número dos."
Sidney Sawyer Elementary School sits nestled between Brighton Park and Gage Park, just outside of the Back of the Yards neighborhood on the South Side. On an unseasonably warm Tuesday in March, students from Laura Gluckman's sixth grade science class took a field trip like no other.
The gaggle of 10-and-11-year-olds poured into Plant Chicago for a tour, an excited knot of kids learning about the organization's circular economy. Plant Chicago makes its home in The Plant, a refurbished former meat packing warehouse turned living laboratory in a struggling neighborhood that once housed the sprawling Union Stockyards.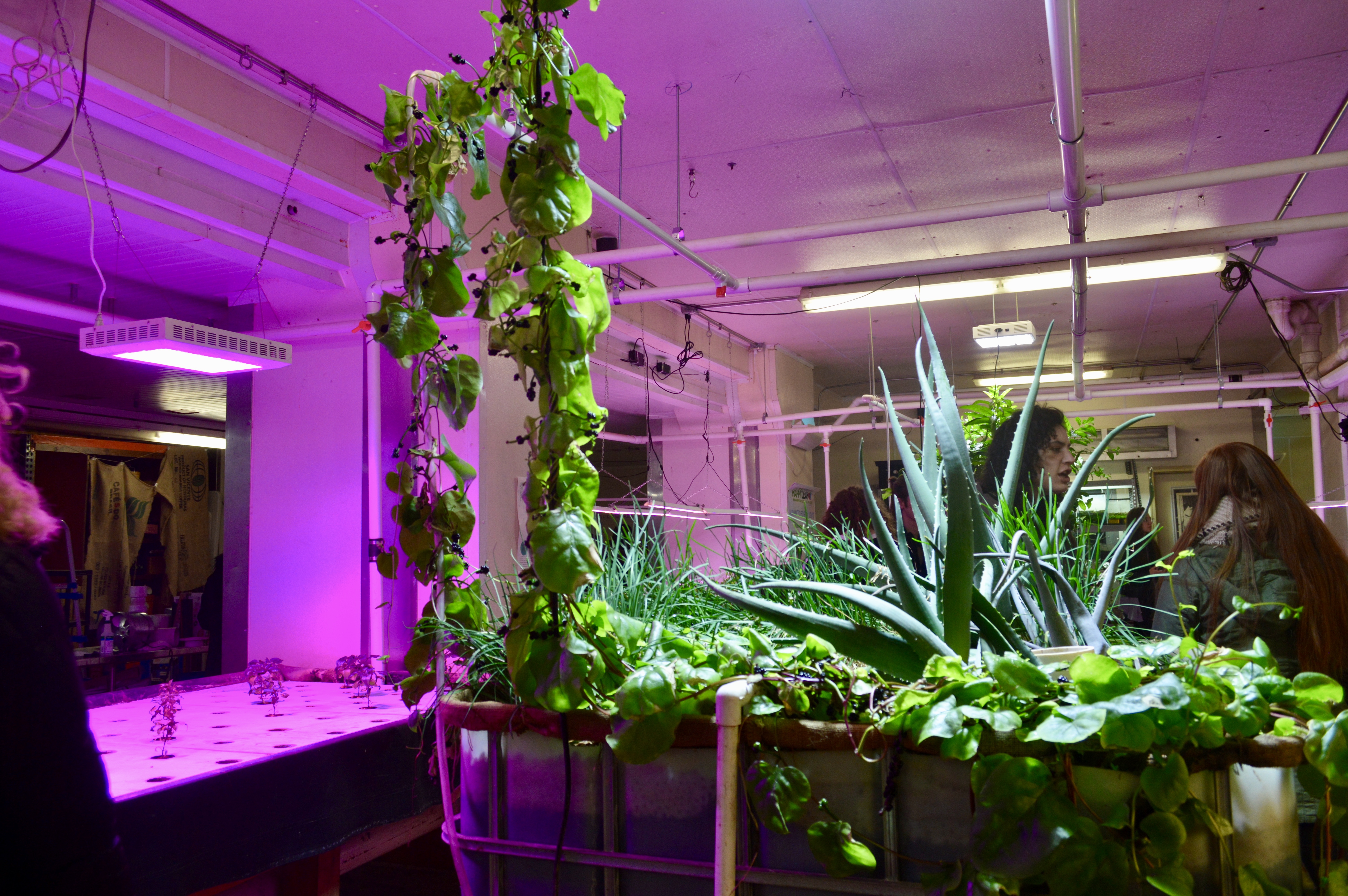 The Plant and Plant Chicago exist in symbiosis: the former is the mammoth brick building itself. It houses more than 20 small food businesses organized by the latter, a nonprofit group focused on coordinating a closed loop cycle of material reuse.
Both entities are linked through Bubbly Dynamics, LLC, the urban industrial developer that in 2010 bought the old meat packing plant. Eight years later, part of Plant Chicago's core mission is to offer all of its educational programming free to community residents in the 60609 Chicago zip code.      
Chavez Elementary falls within this area, as do Hamline Elementary and Hedges Elementary. Educators from these Chicago public schools, as well as Gluckman's Sawyer Elementary, made up Plant Chicago's Education Advisory Committee (EAC) last year. Including the surrounding community is top-priority for the non-profit, neck-and-neck with sustainable business strategies.

Plant Chicago pursues a circular economy in more ways than one. The organization centers itself on a closed-loop model of reuse, redefining the meaning of waste. The building's 100,000 square feet aim to re-imagine every inch of waste from one tenant business into fuel for the next. But circularity, too, exists in the ebb and flow between organization and neighborhood.    
"We also look to them for advice," said Plant Chicago Education Associate Stef Funk. "So if we're interested in starting something, those are the first people we'll talk to to make sure that what our intentions are are in line with the community."
By the map, The Plant's refurbished industrial shell falls within the official community area called New City in Chicago, on 46th Street near Racine Avenue on the South Side. At a hands-on level, however – where the vast majority of Plant Chicago's happenings take place – the nonprofit works primarily with the Back of the Yards neighborhood.
Much like nearby Sidney Sawyer Elementary School, Back of the Yards is primarily (51 percent) Latinx, and like other Latinx, Chicago neighborhoods (Little Village, Pilsen) has built a strong backbone of community. The Back of the Yards Neighborhood Council (BYNC) strings together social vertebrae, bringing together residents and services such as those extended by Plant Chicago.         
"Pretty much anything that happens here," said Funk, "they're the first people to know about it, in the interest of allowing the community to take advantage of whatever resources we have."
The Plant's collaborative community of food businesses – 25 tenants ranging from Pleasant House bakery to the Whiner Beer Company – have plenty of resources to go around. Plant Chicago maintains close-knit bonds with both the BYNC and the local Peace and Education Coalition, both of which disperse information on the services it offers, from a monthly farmers market to jobs for area high school students.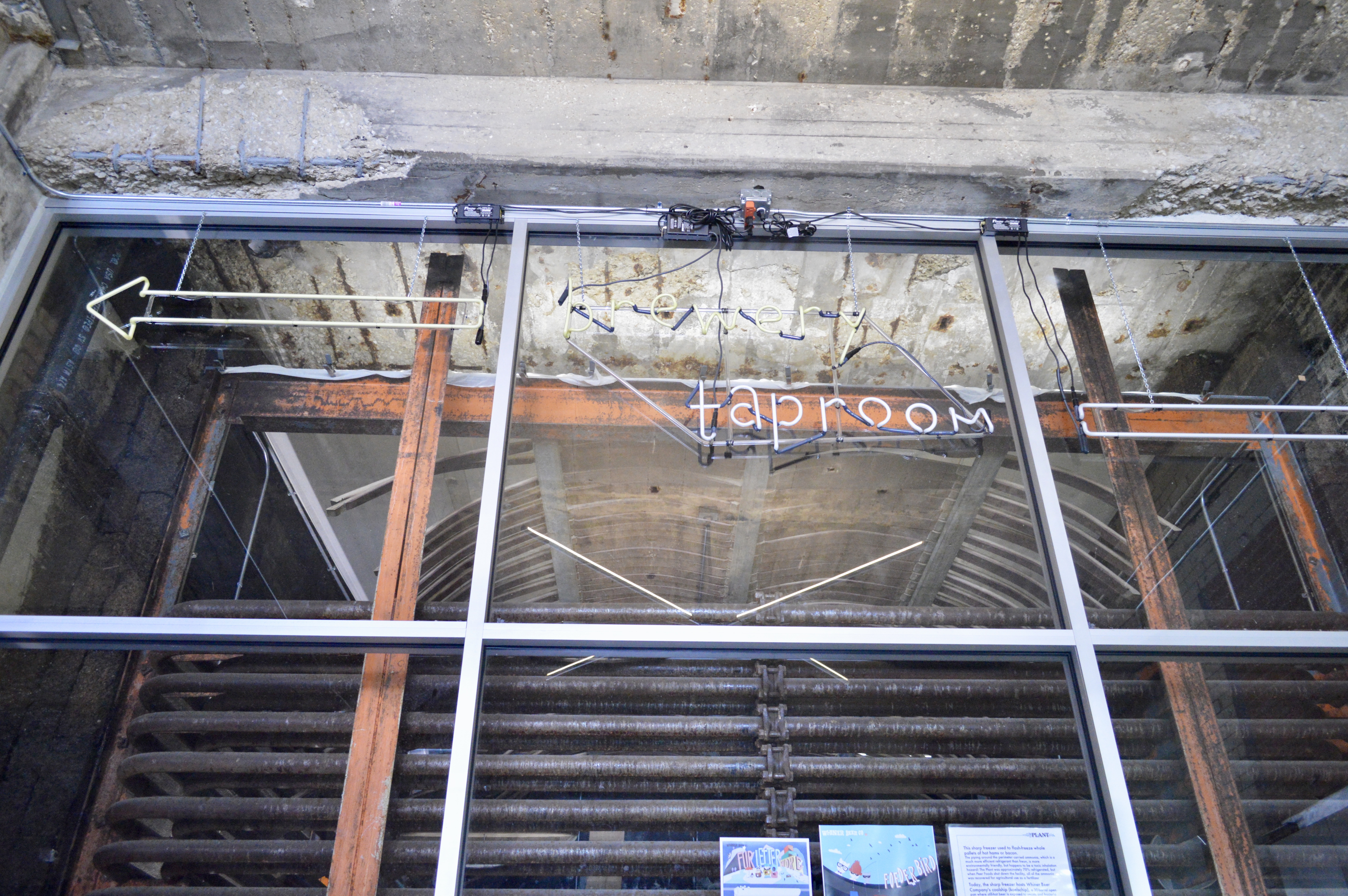 Its impacts trickle down to younger students as well. "A lot of my students' families work really, really hard and are very innovative and very connected to food culture as well, within Mexican-American food culture and Latinx food culture," Gluckmann said. "There are people who work at the Plant that identify as Latinx [with] a lot of bilingual programming… That's really important."
Aside from within educational programming, bilingual accessibility features heavily in The Plant's new Packingtown Museum. A meat rail system remains intact on the ceiling, where animal carcasses once hung, awaiting processing. Just down the hall, The Plant has repurposed the pork smokers of the previous tenant, food processing company Peer Foods, into bathrooms.
The space itself whispers of the industrial past of The Jungle's bygone era, Upton Sinclair's expose about the stockyards. A discarded sheet of easel pad paper reads "Suggestions/Feedback: Let us know what you think about the Packingtown Museum!" An anonymous note suggests "Meat (or fake, preferably) hanging from the ceiling would be awesome!" to which someone has responded wholeheartedly, "I agree!"
Many new Americans passed through this neighborhood and this plant. Scrawled writing in black marker refers to plans for an "IMMIGRATION TIMELINE: " Irish → German → Czech → Polish → Lithuanian → Mexican → African American. Side by side across the room, two sheets – one English and one Spanish – explain the same thing: this wall will explore the impact of the meat industry on both the environment and the ethnic groups of the area.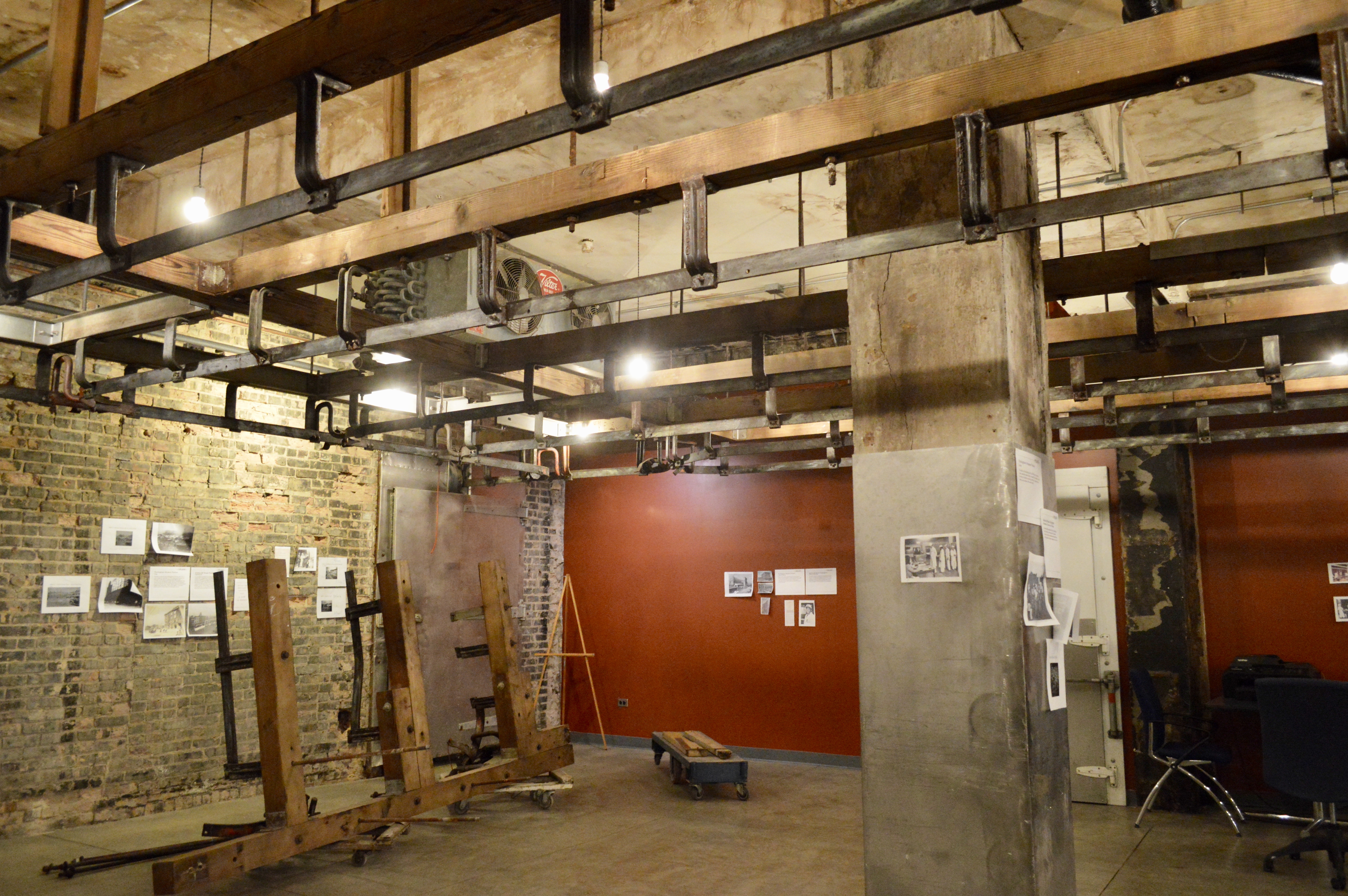 The diverse ethnic makeup of Back of the Yards ran the risk of aggravating historical social disorganization and other obstacles. A longstanding tradition of civil sustainability has helped alleviate issues from poor housing to unemployment: 1939 saw the founding of the BYNC, one of the oldest U.S. community organizations. Recent years have seen conscious living trickle down to even the youngest area residents.    
Sustainability in Back of the Yards and beyond have grown into a sense of stewardship, too. Gluckman runs a gardening club at Sawyer. "The kids who are in my gardening program," she says, "are also … leaders in making sure that the room is kept up well, and that people are taken care of."
There's "an element of care" unique to environmental education, present in her students' STEM projects and preserved in Plant Chicago's circle of life, she said.
Photo at top by Erin O'Laughlin/Medill,