By Brittany Edelmann and Carly Menker, Photos by Carly Menker, May 1, 2022 –

Janyiah, a ninth-grade student at Gary Comer College Prep, started "falling in love with science" three years ago in the South Side school's proactive STEM curriculum. She enjoyed the mix of her two favorite subjects: math and reading. Janyiah, in the Comer middle school at the time, is now a freshman at Comer Prep in Jessica Stevens' environmental science class. Janyiah said she and her classmates transmitted electricity to a light bulb, and "it was so cool."
Skylan, also a ninth grader at Gary Comer College Prep, is finding her passion through Steven's class as well. "I want to be a wildlife conservationist," Skylen said. She said she noticed how Stevens is an environmental scientist and seeing what she does and how she goes out into the field really helped her decide what she wants to do.
At the age of 14, Sanaa was a Green Teen at the Gary Comer Youth Center when she was "working as a small little agricultural farmer," and started learning about growing food and environmental science. Then she graduated and became a part of the Comer Crops Program. She loves seeing the growth, seeing food that she planted and seeing Maine in the summer to give more students the chance to experience this type of work and provide further inspiration and confidence to pursue a career in science.
Scientists come to speak with current students often. Stevens said students tell her how much they love talking to a "real scientist," which shows them the researchers aren't as "boring" as they originally thought.
Students in the middle and prep school and members of the youth center, all on the Comer Education Campus at 7200 S. Ingleside Ave., where the focus is on impacting their communities and beyond through hands-on, interactive learning related to science.
The underlying hope of founder  Gary Comer had in regard to the program was about "how young people could learn here and then go out in the world and make a difference," Marji Hess, previous urban agricultural director  at GCCP, said at the 2021 annual Comer Climate Conference. The conference brings together top scientists from around the world to discuss their research that documents climate change and urgent solutions. Hess now leads a new Comer Family Foundation initiative empowering youth to address the climate crisis.
Students at the prep school (GCCP) have had opportunities to travel to Mongolia on field trips with scientists, experiential learning they took back into the classroom to inspire other students. Hess also said GCCP students have  traveled with her to Yellowstone National Park for a week and "every single one of them said it changed their lives in a way that they never expected."
Patricia Joyner was one of those students. She went to Yellowstone three years in a row and  she's now an undergraduate studying with Aaron Putnam, an assistant professor of Earth sciences with the University of Maine's Climate Change Institute and a scientist affiliated with Comer climate research initiative. Another initiative they hope to implement is to take current GCCP students to Maine in the summer to give more students the chance to experience this type of work and provide further inspiration and confidence to pursue a career in science.
Stevens implements "culturally relevant and hands-on," learning with the goal that her students "become scientifically literate adults and hopefully climate leaders." Stevens is also working on piloting a student-centered climate change unit for the first time this year, which will include things like the topic of heat islands but specific to Chicago.
She received a grant to purchase handheld air quality sensors so her students can do a long-term investigation into air quality around the school. They hope to compare different areas around the school and how air quality affects human health. "Most of our students are in those zones and are in the communities that experienced the worst of environmental effects due to redlining," so this experiment is especially impactful, Stevens said.
A day in the life of her classroom offers experiences her students say they cherish and enjoy.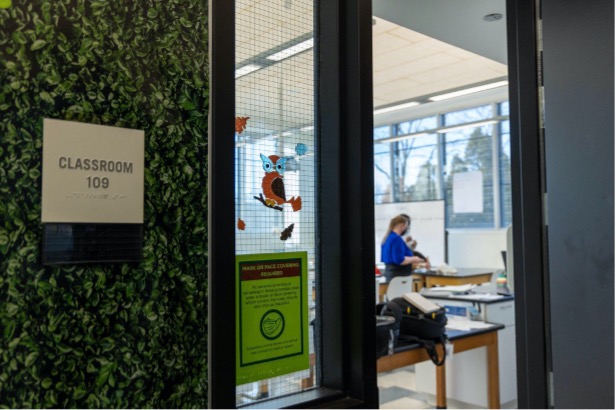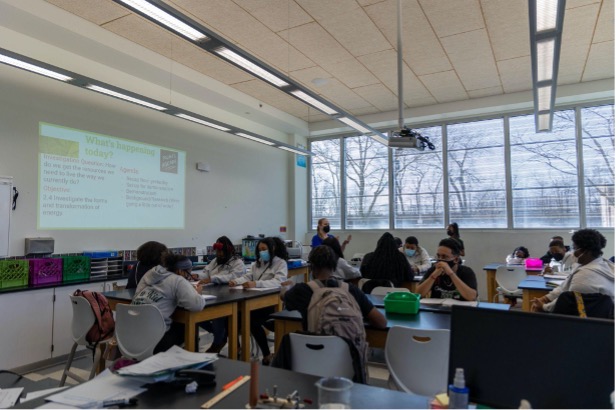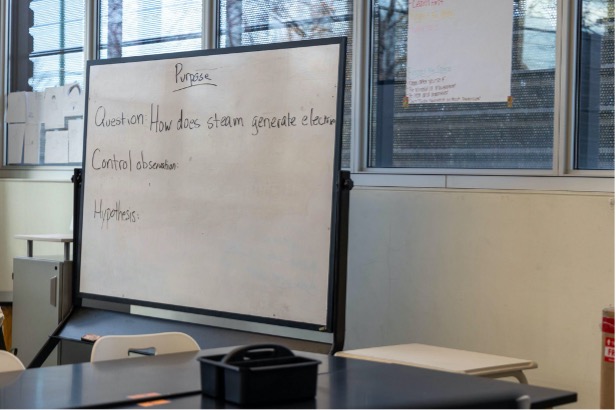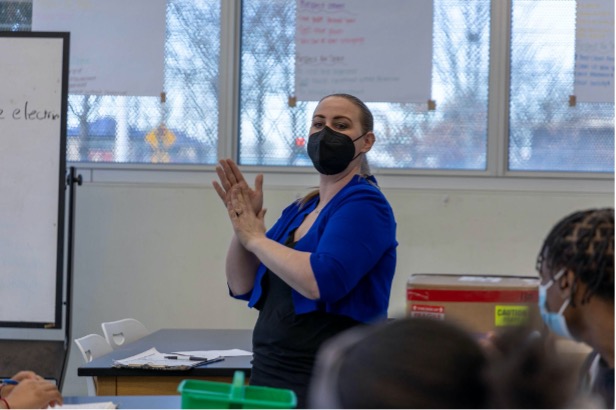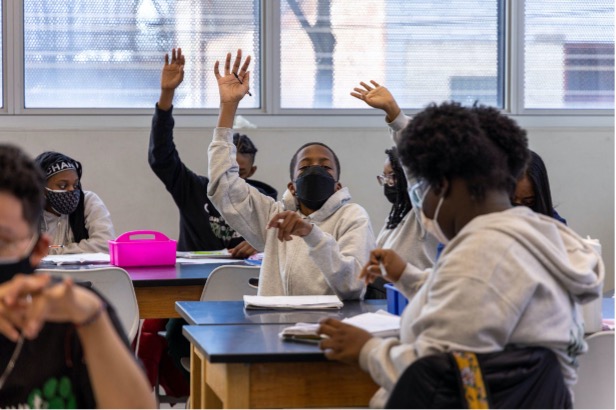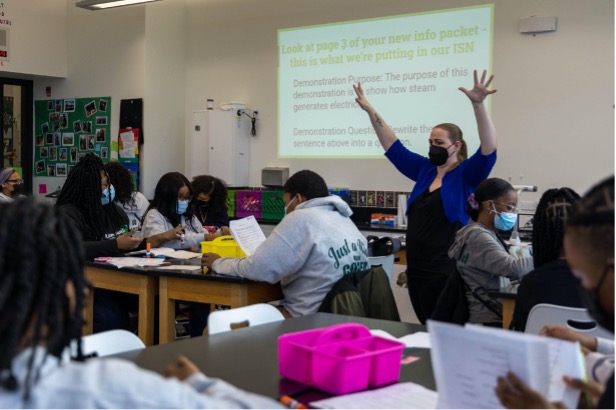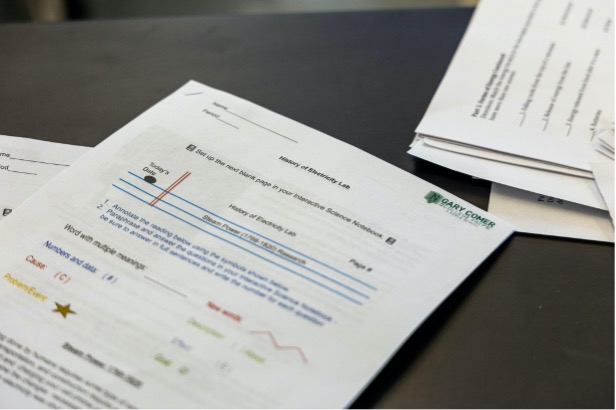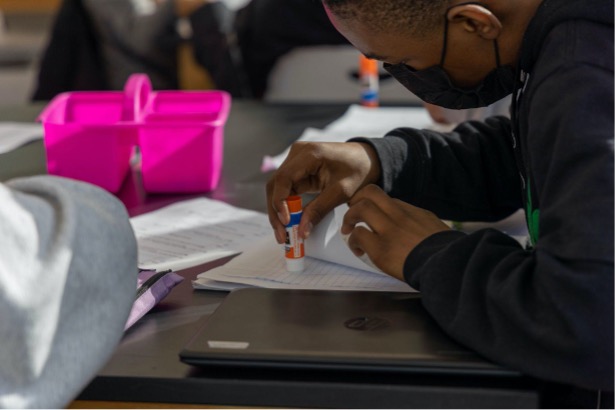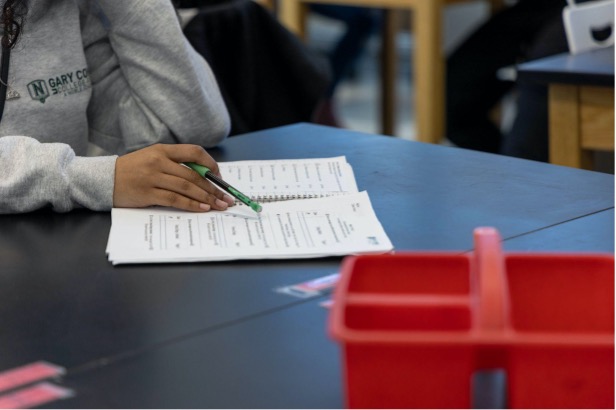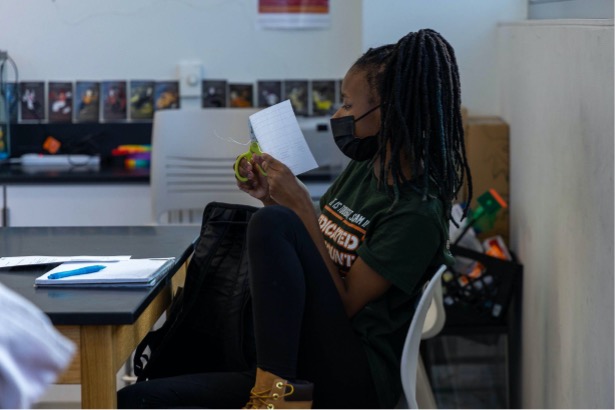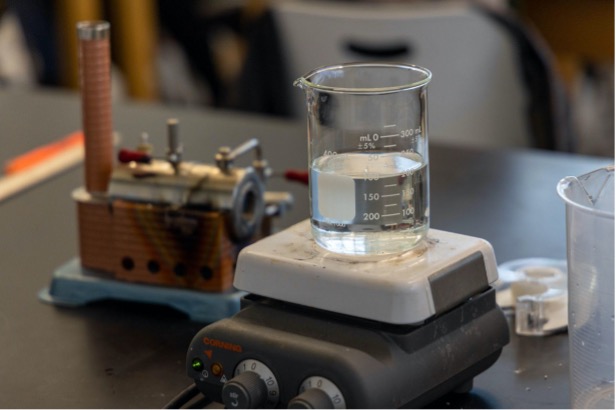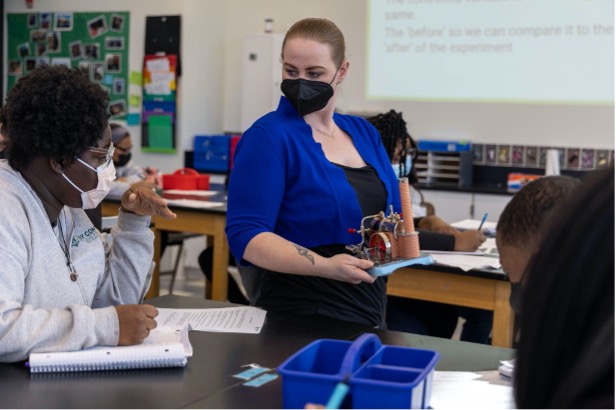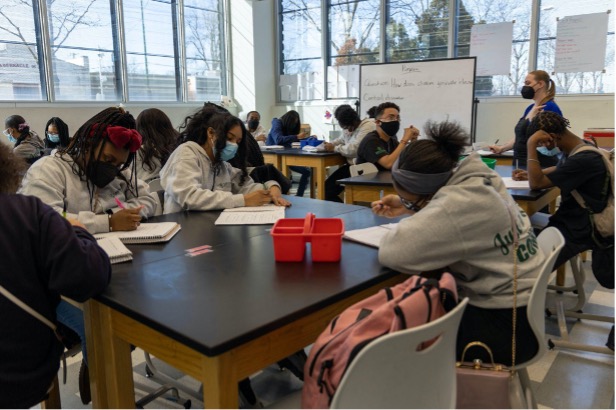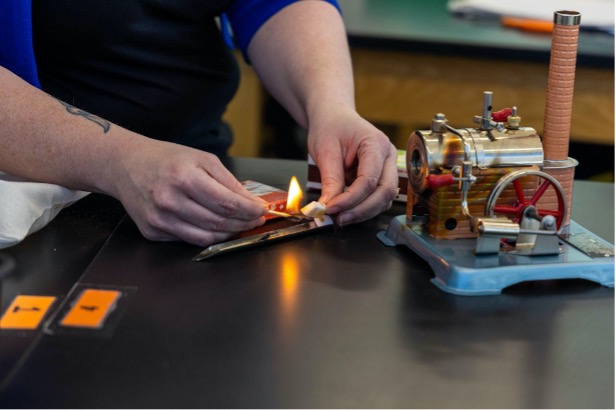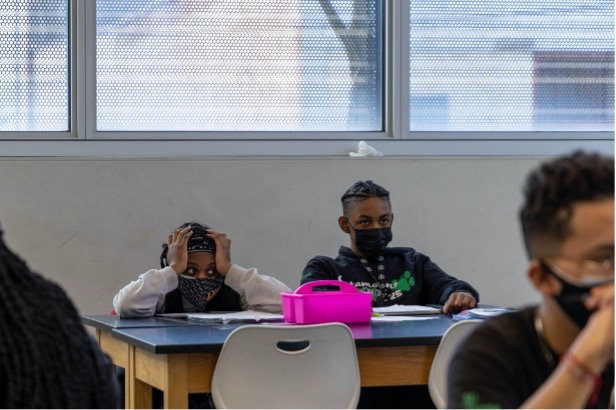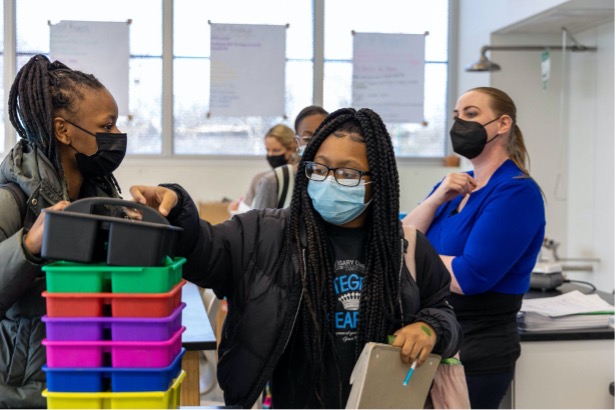 (Note: For reasons of privacy and safety, students are identified by first name only.)