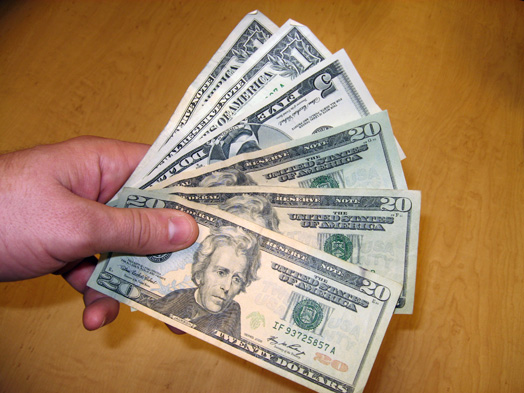 by Kristen Minogue
Nov 24, 2009
The founders of Natcore Technology had a vision. They wanted to create a thin film for solar cells that would decrease the amount of silicon manufacturers would need to assemble them, making costs plummet and making the technology more competitive. 
But they had trouble winning over potential investors, especially since at the time they did not even know how long the technology would take to develop, much less how much revenue it would generate. 
"They didn't understand that the R&D takes time," said Charles Provini, president, CEO and director of the company. "They didn't understand that prototypes have to be developed. They didn't get that concept." 
Instead of relying on banks or venture capitalists, Provini's company found a third option: the Toronto Stock Exchange Venture Exchange, an exchange group that provides capital for early stage companies. Provini found that when he approached them about needing time for R&D, he wasn't "talking to deaf ears." 
Provini is hardly alone. When it comes to bringing green technology to the market, many entrepreneurs have discovered developing it is only half the battle. The second and sometimes more difficult challenge entails convincing people it's worth the investment. 
"A lot of companies get out there with a good product and then die on the vine because they just don't have a way to efficiently reach the customer," said Ed Erickson, one of more than a dozen business leaders who spoke with Provini at the Midwest Clean Tech 2009 conference in Chicago Monday. 
Erickson, who advises entrepreneurs and venture capital firms at Erickson Consulting, said entrepreneurs looking to launch their product often face a two-front war. First they have to convince banks or venture capitalists to invest in it. Then they have to convince consumers to buy it. 
Deborah Ifrah of J.P. Morgan said that for energy companies looking for financing, having solid revenues can make or break the deal. 
"If you can come out and actually say, we just secured this really large deal with X utility, or we are providing solar distribution or energy to X, that sort of establishes credibility." 
Bernice Valantinas said her corporation, ProMark Associates, is still searching for a way to expand its air purification technology, Total Spectrum. 
Unlike conventional methods, which rely on often-polluted outside air, Total Spectrum makes it easier to breathe by filtering much healthier indoor air. The product made its debut in 2006 cleaning out cigarette smoke at a casino in Iowa and won an innovation award from the American Society of Heating, Refrigeration and Air-Conditioning Engineers, which gave it more credibility among those in the know. Now they have plans to expand their product into New Delhi and Dubai. 
"I see us being an over-billion dollar company, because of the breadth of the application, the direction the market is going," said Valantinas. She added the fact that the product is green doesn't hurt either. 
But in order to reach the next stage, they need to grow their infrastructure. The company has been partnering with Chase Bank in Skokie. But while Chase has been able to help with smaller enterprises, ProMark has reached the bottom rung of the middle tier with no immediately apparent source of financing to help them go higher. Although they are expanding, Valantinas said they are still a far cry away from the hundred-million dollar companies Ifrah works with at J.P. Morgan. 
Linda Lin, senior vice president of the China/Pacific Rim branch of Fuel Tech, told conference attendees her company faced entirely new adaptations when her company started to market its product in China. 
The central and provincial governments in China have much more control over the private industries than in the States. But perhaps an even greater challenge is the country's fast pace of change, which can leave some hopeful investors in the dust. 
"We have to be correspondingly fast and be flexible," Lin said. "Too often, we see we're not fast enough, we're not flexible enough. Therefore we don't win those projects." 
In the free market, green technologies have to play by the same rules as everyone else. The supply of technologies and ideas is burgeoning, but it is still waiting for the critical push of public demand.
Related Links