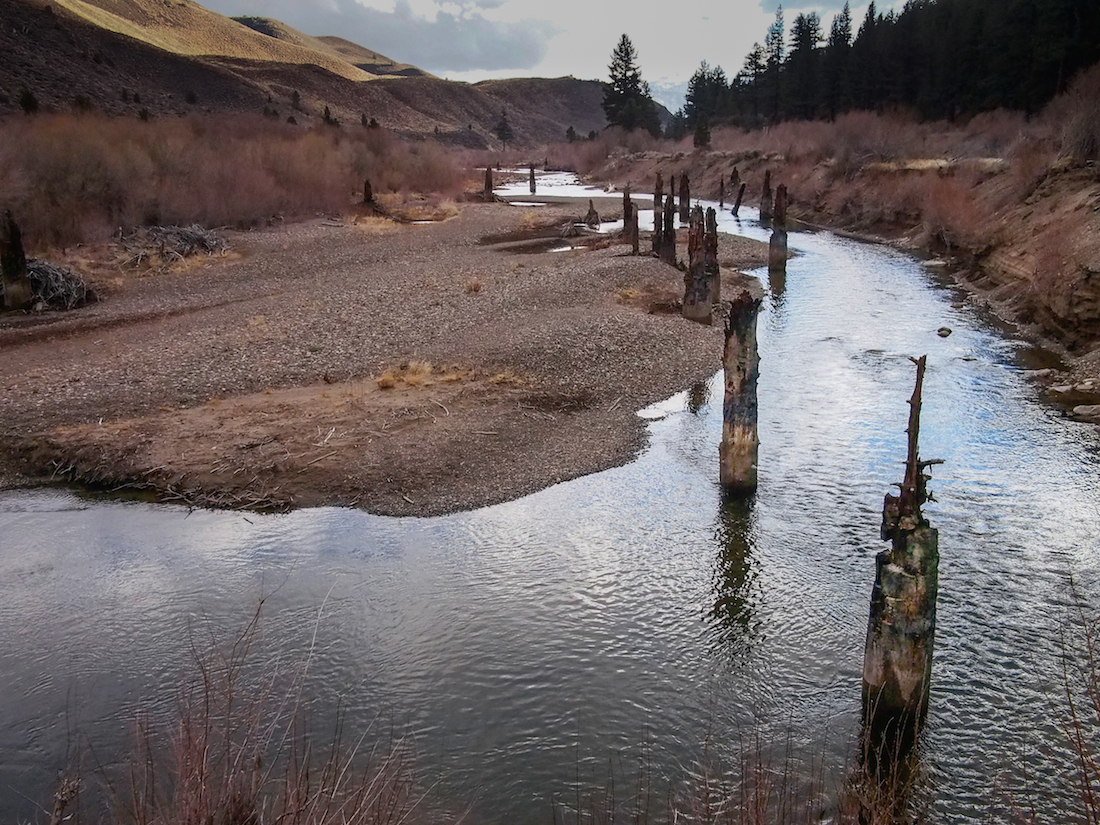 By Bryce Gray –
The nearly five-year drought afflicting California and Nevada has restricted water usage, emptied reservoirs to historic low levels, and even caused the land to sink in areas of extreme groundwater depletion.
As Ben Hatchett will tell you, the ordeal has left climate scientists with many of the same questions as everybody else.
"How bad is this drought, actually?," asked Hatchett, a Ph.D. candidate at the University of Nevada-Reno, speaking at the Comer Abrupt Climate Conference in Wisconsin this fall. "Does it happen frequently? Is it the worst possible?"
Hatchett is working to answer those questions and others as he attempts to put the drought in proper historical context. He says the region has seen dry spells like this before – particularly in medieval times when the area underwent at least two prolonged "megadroughts," and may have experienced another one 2,500 years ago.
"From a precipitation-only perspective, this drought is very comparable to the average severity of these medieval droughts," Hatchett said.
But, contrary to popular belief, the length and severity of drought doesn't solely depend on precipitation. Hatchett's analysis of centuries of climate data shows that temperature is one key factor in exacerbating drought – a problematic realization with global warming expected to drive temperatures beyond medieval levels.
"We can see that the impact of temperature is very important," Hatchett said.
Hatchett developed a model to gauge the historic influence of temperature and precipitation based on past water levels in Nevada's Walker Lake watershed, just east of the Sierra Nevada mountain range. Although his model reflects that current drought conditions are comparable to past declines in precipitation, the same doesn't apply for temperature, he said.
"The precipitation deficits or anomalies with this current drought are on par and within the range of natural variability, but the temperature could be pushing us outside the realm of the natural variability," Hatchett said. He added that he and his colleagues are confident that the temperature anomalies are driven "in large part due to anthropogenic forcing on the climate system."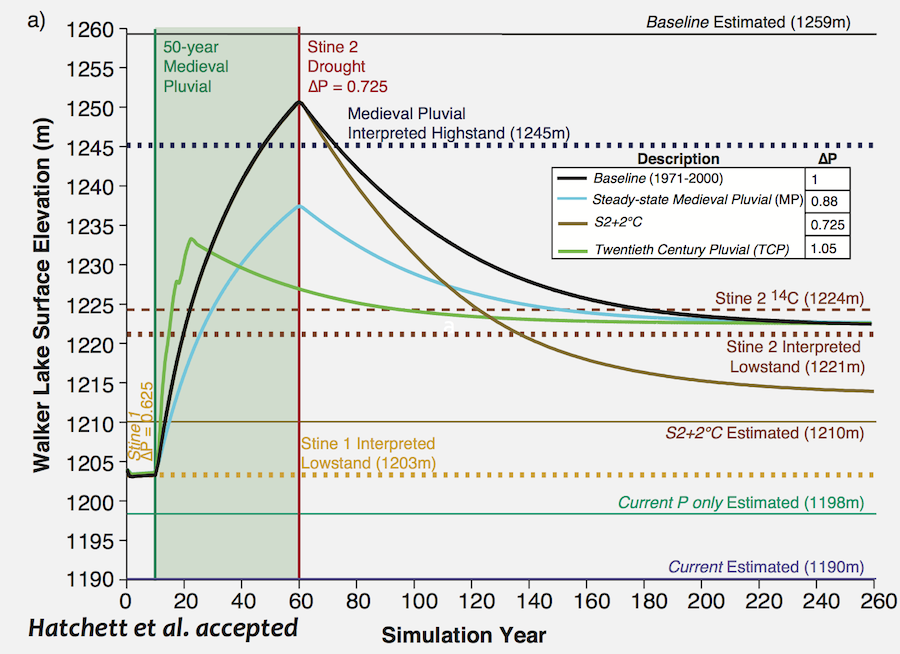 Hatchett says that future climate projections for California and Nevada demonstrate uncertainty regarding precipitation, but quite uniformly predict that the region will get warmer. He warns that an unprecedented spike in temperatures represents a unique threat to the plants and crops that comprise the region's ecosystems and economy.
"Most of these plants are pretty adaptable to precipitation variability but when you start altering temperature regimes, you start to push these boundaries, especially for these plants that are living on the edge of their happy medium," Hatchett said.
"That can push these ecosystems past these threshold points," he added.
Hatchett said that a logical next step for researchers is to examine the meteorological causes of drought, including the high-pressure systems that periodically hunker down over California for an extended period of time, diverting storms and rain away from the region.
"[That's] kind of our next step, as far as trying to understand what causes it to be dry for so long," he said.
Hatchett's words were reinforced by Scott Stine, another Sierra Nevada-based climate scientist who spoke at the conference. Stine's past paleoclimate research in the Walker Lake Basin is memorialized by the so-called "Stine stumps" – a stand of once-stately pine trees that grew in the medieval dry period before being drowned out by the return of wetter conditions. Stine, a professor at California State University, East Bay, supports the theory that a "block" of high-pressure meteorological conditions has played a major role in the area's past and present dry spells.
"We have a storm track moving way northward, leaving California high and dry," Stine said, explaining that the widely meandering weather patterns can divert precipitation as far north as Alaska. "This appeared to be going on in medieval times," he added, noting that when California was stricken by severe drought, precipitation-dependent glaciers in Alaska were growing.
Whatever the weather may bring, Hatchett hopes that a greater understanding of drought will lead to improved water management practices throughout the West. But even the most resilient systems may be hard-pressed to overcome another megadrought.
"This really frames how susceptible we are, 'cause four years is causing all kinds of grief," Hatchett said. "These things go on for 50, 100, 200 years. It's almost like a reality check."
December 1, 2015